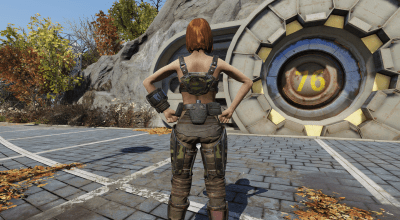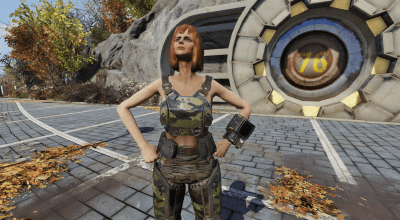 ---
Combat Armor Torso Swap
Nothing fancy, just a simple mesh change that makes the heavy version of the Combat Armor Torso appear as the lite version. Both male and female included. Works with Atom Shop paints (tested with the Camo Paint Job).
Installation:
Baka Version:
Download and extract the Loose Files version and place the meshes folder into your Fallout 76 Data folder
Follow program instructions on the Baka File page.
Ba2:
Download and extract the Ba2 Version and place CombatArmorTorsoSwap.ba2 into your Fallout 76 Data folder
Add CombatArmorTorsoSwap.ba2 text to your archive load list in Fallout76Custom.ini
First Time ba2 users:
Create or edit the following file: Documents\My Games\Fallout 76\Fallout76Custom.ini
Copy and paste the following lines into your Fallout76Custom.ini:
[Archive] sResourceArchive2List = SeventySix – ATX_Main.ba2, SeventySix – ATX_Textures.ba2, CombatArmorTorsoSwap.ba2