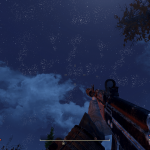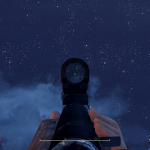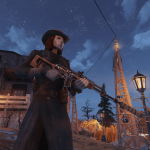 ---
Attachment Replacer Handmade Assault Rifle Edition
Replaces (currently only) the Suppressor, Reflexsight Dot or Suppressor and Reflexsight Dot of the Handmade Assault Rifle with the Suppressor or Reflexsight Dot of the Lever-Action.
Doesn`t really do much other than that.
If you want I can do it for other Weapons too.
Installation:
– Add "AKS.ba2" to your Data and "sResourceArchive2List" or "sResourceArchiveMisc" in you're Fallout76Custom.ini.
(P.S.: In the pictures my Handmade Assault Rifle is Right-Handed, I can't and won't upload it to Nexus. I used hitman47101 Right-handed Nukaworld AK Replacer. Don't ask. However you can do it yourself if you want.
Just be aware that the Reload Animations will stay Vanilla, and I haven't found a way to make the Reload Animations Replacer work.)