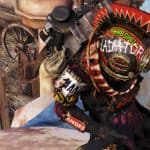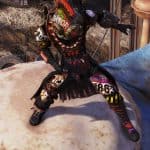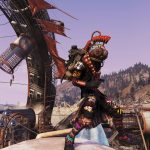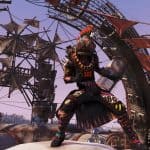 ---
Champion of The Crater
Texture mod for Drifter Outfit, Centurion helmet, and Caged Armor mod by DeathWrench. Added glow effect to helmet and armor.
Raider faction is my favorite faction in Fallout but their fashion is… well, just needs more touch. Centurion Helmet has symbol of Crater. Also has "don't attack" raider symbol and 76 written on helmet that it feels makes more sense when you see random raider can tell who you are in random places lol.
The plan of Centurion Helmet is still obtainable by completing A Colossal Problem according to wiki.
I think I got the plan from a player vendor at some point, though I think I was very lucky to find a player selling this plan.
The texture alters the look of Centurion Helmet, Drifter Outfit, and Caged Armor by DeathWrench
You need his mod for the armor texture to be used.
This will affect NPCs wearing Cage Armor as well.
For manual installation.
1. extract .ba2 file from the archive and place it in Data folder.
2. Open Fallout76Custom.ini and write down file name of .ba2 file in sResourceArchive2List=
Example
[Archive] sResourceArchive2List=CenturionMat.ba2,CenturionTex.ba2,CageArmorMat.ba2,CageArmorTex.ba2