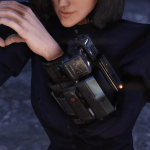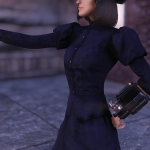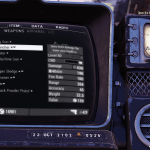 ---
Darker PipBoy
his mod is a simple retexture of a base PipBoy skin, desaturated and darkened. Only you will see this retexture in your game, other players will still see the standard PipBoy skin, so it's just for your own aesthetic pleasure. I personally like dark outfits for my avatar and made this recouloured skin to fit better with these outfits.
Installation
1. Extract the darkpipboy.BA2 to your Fallout76 Data folder.
2. Add the following line to the bottom of the [Archive] section in your Fallout76Custom.ini file:
sResourceArchive2List = SeventySix – ATX_Main.ba2, SeventySix – ATX_Textures.ba2, darkpipboy.BA2
If you already have the string that begins with "sResourceArchive2List" in your Fallout76Custom.ini file, then just add ", darkpipboy.BA2" to the end of that string (without the quotes).
Uninstallation
1. Remove SilentSupersledge.ba2 file from your Fallout76 Data folder
2. Remove ", darkpipboy.BA2" from sResourceArchive2List string of your Fallout76Custom.ini file
Disclaimer
Currently Bethesda has made a note that the use of mods may lead to game improperly functioning. You can read it here: https://help.bethesda.net/app/answers/detail/a_id/44429/kw/mod
It should be noted that this mod is a simple texture replacer which offers the player no benefit or advantage over other players while playing Fallout 76.
Use this mod at your own risk, though.