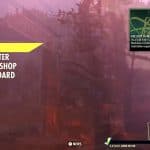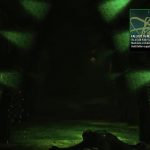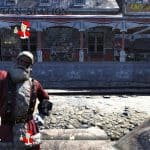 ---
Hoverboy's Super Ultrawide HUD Fix
It's not pretty, but it works. A mod to move the Server Join, Player Joined Team, and Challenge notifications off screen after they pop up when running @ 5120×1440.
NOTE: I have only tested this on my rig while playing the PC Game Pass version. I have no idea if this will work for/with the Steam version.
The ultrawide monitor support in Fallout 76 is… lacking at times. Super ultrawide support (32:9 – 5120×1440) is even worse. The game space being rendered is fine, but the UI and overlays generally aren't. When joining a server, or when someone joins your team, or when you make progress in a challenge you see a popup on screen. On 32:9 systems running at 5120×1440 these popups would slide onto the screen from side, move back towards where they came from, but stop about halfway back and stay on the screen until you restarted the game. While I can live with stretched menus here and there, the notification popups were a bit of a deal breaker because of how much they covered some of the trade menus.
I decided to take matters into my own hands to see if I could, at a minimum, move these popups back offscreen after they appeared, and that minimum bar that I set was all I did. Nothing more. This simply changes some parameters of the overlay.swf file so that these popups are no longer always on screen by changing the dimensions of the overlay frame a bit. I would love to make this perfect, but I have no idea how to test the challenge popup aside from doing my eight dailies. So I get eight attempts a day to try and get the layout to scale correctly. I debated waiting to upload until I finally get it 100% correct but thought that it would be better to get something that's just OK out for now so as to potentially help a few folks sooner rather than later.
HOW TO INSTALL
– Make a copy of your SeventySix – Interface.ba2 file and store said copy somewhere you'll remember.
– Unpack the Hoverboy's Super Ultrawide HUD .rar file
– In the unpacked file there is a folder, and within that folder you'll find a file called "SeventySix – Interface.ba2"
– Copy the "SeventySix – Interface.ba2" file into your Fallout 76 data directory (in PC Game Pass it's something like: D:\Program Files\ModifiableWindowsApps\Fallout 76\Data
– Answer yes/OK to the two prompts that will likely appear regarding overwriting the current file
And that's it. If you want to know how to run in 5120×1440, read on.
AS FOR 32:9 AND FALLOUT 76
– Go to C:\Users\[USER]\Documents\My Games\Fallout 76 and open Project76Prefs.ini with Notepad
– Go to the [Display] section and make the following changes:
– iSize H=1440
– iSize W=5120
– Save & close
KNOWN ISSUES
– The popups aren't scaled correctly. They're readable, but clearly smooshed
– The social menu is offscreen a bit, but still usable.
– As mentioned above, I would love to fix this, but I only get eight attempts a day to try and get the scaling and layout right. I'll keep trying daily and will upload new versions as I do. If you