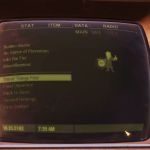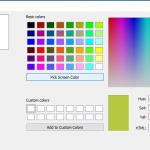 ---
PipBoy Color Changer
Want to change your pipboy colors but dont want to mess around with a calculator?
Dont worry, I have you covered!
Installation
Download and extract the mod to your location of choice
Run PipBoy Color.exe.
Pick your desired color and hit the set color button
Launch the game.
A backup of your current file is automatically created, this file edits the Fallout76Prefs.ini only.