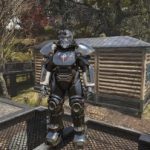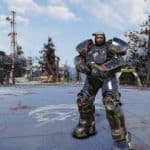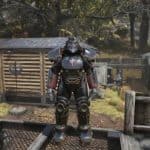 ---
Steel Dawn Power Armor paint
Replaces the Brotherhood Reclaimed (grey camo) T-51b Power Armor skin with the Steel Dawn paint used by Shin and Rahmani – Multipack of 3 skins, each 1.07 KB
This mod contains a mixed bag of 3 paints – but you can only use one! They all replace the Brotherhood Reclaimed T-51 power armor from the BOS bundle.
Initiate: this skin is completely unused – wear the rank you earned during the events of Steel Dawn
Knight: this skin is worn by Knight Shin
Paladin: this skin is worn by Paladin Rahmani
For technical reasons, I cannot add the rank insignias. You will not like what happens when I put them on.
If you'd like these to replace a different skin, ask me in the comments section and I'll make it.
File size is 1.07KB, download is 3.21 KB
Install:
In your Fallout76Custom.ini, add "SteelDawnPA-Initiate.ba2", "SteelDawnPA-Knight.ba2", or "SteelDawnPA-Paladin.ba2" on the line:
[Archive] sResourceArchive2List=
eg:
sResourceArchive2List=SteelDawnPA-Paladin.ba2