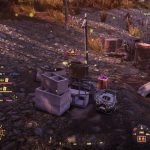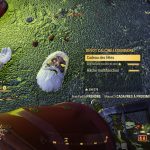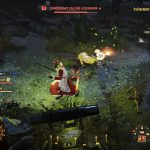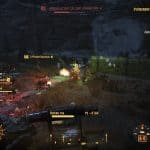 ---
ACAB76_A Christmas After Blast_Holiday Scorched
Makes the holiday scorched (for christmas) easy to spot from afar with an unique look-alike.
Changes added by ACAB.76 to the holiday scorched for christmas :
– Blue suit texture changed to a similar golden one with more reflection
– Ultracite cristals added to the body parts of the models, with an emissive alpha channel to make it glowing.
– Several parts added to the models ( beard, hat, gloves, etc. )
– Slight emissive value added to the clothes material (is not changing clothes textures colors, only making them more visible in darkness)
– Glowing ultracite colored particles above the scorched, shaped into snow flakes ( From Bentley pictures )
– A heavy light in ultracite color follows the scorched, enlightening walls , floors and ceils around,
– A BEEP such as the one of the perk used to find little vault boy statues is emitted from the holiday scorched
– Particles and BEEP have also been added to the wrapped gifts remaining on the ground after a player did not claim a kill looting.
Known issues – but which won't be fixed ! – :
– Gives an advantage to the player using it, over the other players, even if it is not the goal of the mod ; the mod intends first to avoid loosing time in seeking for nothing empty places and to avoid as possible the loss of opportunities. ( Thus, please, in downloading this, you agree to try playing fair, and sharing your preys with as many people as possible ; join team and avoid one-shot killing when you can ! )
– The player will still need to check a bit the places he reached, as even with holiday scorched yet killed by another player, the BEEP and particles will remain above their corpses ( except if it turns into meat pile ) and, also, holiday scorched who are in a "statue pose" waiting to be awaken by the player (ambush script)
will have their BEEP, light and particles active only once awake ; Still, their material uses emissive and you can quickly spot them.
– Will also affect some clothes the human players may wear :
The body part will now systematically include all the other parts ( beard, hats, gloves, etc ) – including scorched skins – because during my tests, it was not possible for me to obtain a cloth model with both skinned shapes and complex effects such as lights / particles ( beeps alone was possible though ) – All the SFX are actually stored in the "hands/gloves" models ( empty of shapes ) and all of the body parts shapes are stored in the main cloth model.
– Some ultracite cristals will not be 100% properly skinned to the holiday scorched bodies ( mainly at death )
This is because I rushed this part of the job to be able to release the mod faster. Instead of tediously doing a whole skin from scratch and then to import it into the model with a hexadecimal tool ( 2 days of work for me ), I just played a bit with the bones values of the "naked" cristal skin ( 2 hours of work/tests ).
Spending more time on this does not worth it (in my opinion) as for a 1 remaining week event.