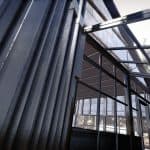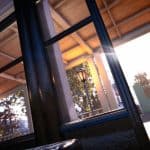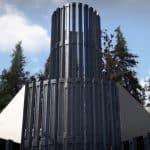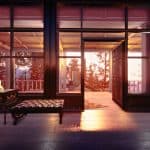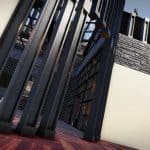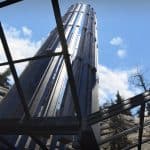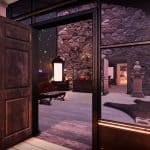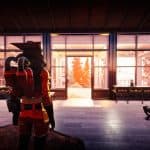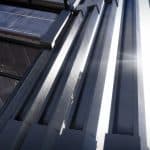 ---
Clean Dark Metal and Glass
Tired of all that rust and dirt on your precious modern camp structures? Wait no more, I got clean glasshouse walls and pristine metal beams just for you!
This is a simple retexture mod for Glasshouse Walls Set (available as a Season 2 Rank 99 reward) and Support Beams (can be found under the "Stairs" section of the camp building menu). Darker and cleaner metal and clean glass for nice and shiny modern home interiors/exteriors!
Special thanks to SphereOfChaos for sharing parts of their work and insights for this mod!
Installation
1. Extract the ba2 files to your Fallout76 Data folder.
2. Add the following line to the [Archive] section of your Fallout76Custom.ini:
sResourceArchive2List = GH_Glass_M.ba2, GH_Glass_T.ba2, Beams.ba2
2a. If you only want glasshouse walls and don't want support beams retextured, just don't add Beams.ba2 to the line above.
If you already have the string that begins with "sResourceArchive2List" in your Fallout76Custom.ini file, then just add ", *.ba2" to the end of that string (without the quotes) for each file you extracted.
Fun fact: The walls' meshes use textures from the bucket excavator (!!! Yeah, that one from the Ash Heap) which are the same that are also used for a Modern Fireplace.
Note: Only you will see this retexture in your game, other players will still see the textures they have in their game. So it's just for your own aesthetic pleasure and screenshotting purposes. Also, the game uses the same files for some models in the world, not only in your C.A.M.P., so be aware, it might cause slight immersion breaking for some of you. But nevertheless, your home deserves better textures, am I right?
Uninstallation
1. Remove *.ba2 files from your Fallout76 Data folder (where * is filename of my mod's ba2 archive, ofc)
2. Remove all corresponding ", *.ba2" from sResourceArchive2List string of your Fallout76Custom.ini file