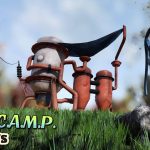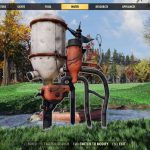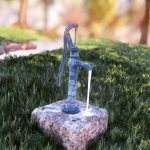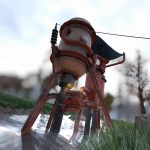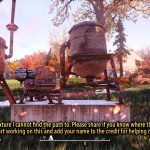 ---
CleanC.A.M.P. Purifiers
WARNING:
You probably won't be banned for using client-side texture mods I believe,
but just in case, this is a warning that they might do it.
Thank you so much for looking at what I've put together, I'm giving my best at putting together and creating these textures and I hope you and others will find my mods useful!
Installation:
(This is just for first time users. I had a lot of trouble of installing it
at first and made a lot of mistakes, so thought giving some tips to make
it work. If you still have questions, please don't hesitate to ask,
I'll be happy to help!)
1. Copy "CleanCAMP_Purifiers.ba2" to "C:\Program Files (x86)\Bethesda.net Launcher\games\Fallout76\Data"
2. Go to "C:\Users\[Username]\Documents\My Games\Fallout 76" and copy "Fallout76Custom.ini" to that location.
(If you have other mods installed, then just add "CleanCAMP_Purifiers.ba2" to the list instead.)
* Replace [Username] with your username.
* If installed elsewhere, change C:\ to D:\ or E:\ etc for where your installed files are located.
Enjoy your new CleanC.A.M.P. Generators!
~ WarUlv