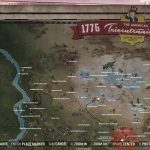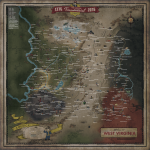 ---
Crafting Map (8K – PA Spawns)
In game replacement for the current map.
MAP INCLUDES:
Veins (mining)
Cooking Stations
Tinker's Workbenches
Chemistry Workbenches
Armor Workbenches
Weapons Workbenches
Power Armor Stations
POWER ARMOR SPAWN POINTS
Stash Boxes
INSTALL:
BA2 goes with all the others in the games Data folder.
Add the following to your Fallout76Custom.ini in your Documents/My Games/Fallout76 folder.
[Archive] sResourceIndexFileList = SeventySix – Textures01.ba2, SeventySix – Textures02.ba2, SeventySix – Textures03.ba2, SeventySix – Textures04.ba2, SeventySix – Textures05.ba2, SeventySix – Textures06.ba2, MapMarkers.ba2
Notice: There is another lower quality map with similar text floating around the web, feel free to compare, everything has been retyped by hand, hence the typo(s?)
This is not perfect, locations are a direct dump from the Game files. there is a small cluster at the center of the map that is irrelevant (extra icons in the mountains). I might get to it, don't count on an update. Oh there is a typo one of the names an o instead of an a. Again sorry it is what it is at this point. Enjoy, it took a long time to build.
If you can't find something It's probably in an interior cell or Beth moved it.