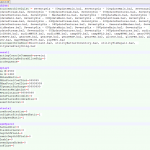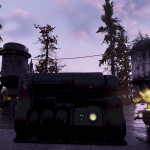 ---
Dark Fusion Generator and Purifiers
Chazcon 6/1/19
I didn't like the default colors of these items so I modded them.
Included are (3) .ba2 files:
– Fusion Generator – dark
– Water Purifier – Large – dark
– Water Purifier – Medium – grey
Use these mods at your own risk, I am not responsible if your game crashes, you get banned, you have to re-install or your cat gets pregnant.
Instructions:
1) Close the game.
2) Drop all or some of the .ba2 files into C:\Program Files (x86)\Bethesda.net Launcher\games\Fallout76\Data
3) Add the names of the .ba2 files to the sResourceArchive2List section of your Fallout76Custom.ini file.
4) That's it, log back in and enjoy!
Included is a sample Fallout76Custom.ini file. Note texture mods have to go in the sResourceArchive2List section, other mods can go in the sResourceArchiveMisc section. Note there is a maximum character limit to the sResourceArchive2List section, this is why it's best practices to use cyrptic file names and move non-texture mods to the sResourceArchiveMisc section.