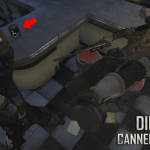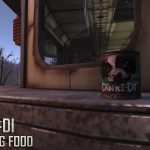 ---
Dinki-Di Canned Dog Food
No FOV Slider? Lack of 21×9 support? No PTT? Pfft, these are fake problems spat out by the US Government to keep us distracted from the real issues with Fallout 76. The Canned Dog Food texture. But don't worry, I've done the work and the fix is here, a couple of days ahead of release to ensure that Fallout 76 isn't released virtually unplayable
Features:
A complete texture overhaul of the canned dog food texture
Nutritional Information on the back of the can
Meat and Vegies
Dinki-Di
I created this sometime after fallout 4's release in prep for a Mad Max character playthrough.
Disclaimer: Screenshots are from Fallout 4 and I can't test in Fallout 76 until it's released, but I see no reason as to why it shouldn't work.
After Extensive testing I have concluded that you might need to use the Baka File Tool to get this to work, I haven't tried yet but I will soon enough.