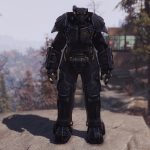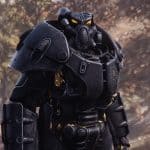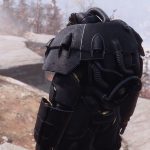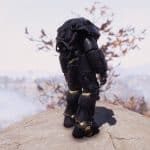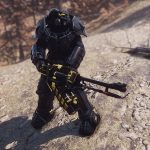 ---
Enclave X-01 Paintjob Revamp (4K)
This is a simple retexture for standard X-01 paintjob with an option to also replace Scorched and/or Blackbird X-01 paints with it.
The golden accents you see on the screenshots mostly belong to the PA frame, modded by me as well. There are also options for shiny and matte non-golden dark versions of the PA Frame in that mod, so check it out if you're looking for options.
Installation
1. Extract the ba2 file to your Fallout76 Data folder.
2. Add sResourceArchive2List = *.ba2 line to the [Archive] section of your Fallout76Custom.ini (where * is the name of the file you extracted) OR just ", *.ba2" to the end of this line if you already have it in your .ini file.
3. Switch your X-01 PA paintjob in game to Standard Paint or Scorched/Blackbird Paint (depending on which replacer you've downloaded) and you'll see the newly installed skin.
Uninstallation
1. Remove *.ba2 file(s) from your Fallout76 Data folder (where * is the name of the file you extracted)
2. Remove ", *.ba2" from sResourceArchive2List string of your Fallout76Custom.ini file