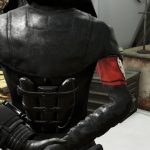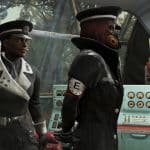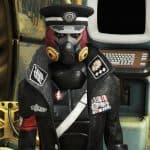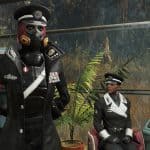 Evil Enclave
---
Outfit and helmet texture is replacing NCR Ranger armor outfit.
Contents here are.
Outfits, Hat, Helmet, and glow effect for the helmet.
Previously I have posted similar re-texture mod but I decided to take down because there had been some complaints about usage of Nazi eagle and Iron Cross for the previous one.
My intent was to emphasize evilness of the Enclave its self. Just that I couldn't find anything remotely look as evil as Nazi's Designs in military materials. But using those materials were my mistake. I have not and will not change the concept but I have created my own emblems for this to have no issues what's so ever.
I could make color variants for hat or armband if you wish.
Just write request on comment section.
Officer Outfit is new in this upload but I made it just for the screen shot purpose. I didn't take time on it, but if you like the outfit and
want more detail and polish just give me a request too.
Installation
1. Place .ba2 file in Fallout 76's Data folder.
2. Create Fallout76Custom.ini under Documents/My Games/Fallout 76
3. Open Fallout76Custom.ini and add this line below and save the change.
[Archive] sResourceArchive2List=EncGen2.0.ba2,EncHat2.0White.ba2,Eofficer.ba2,EncHelm.ba2,NCRglow.ba2