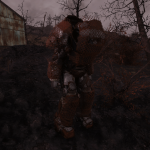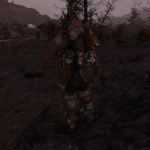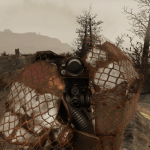 Excavator to Overboss PA Mod
---
Description:
I never really liked the way the Excavator PA looks. It's just so… bulky. It makes me feel like I'm RPing as a Sumo Wrestler.
After considering what I could change about it, I decided to go check if the files for any of Fallout 4's DLC-added PA's were still included with the game, and surprise, surprise: they are. So I swapped the meshes with those of the Overboss PA from Fallout 4's Nuka World DLC.
Installation:
1. Extract "PA_ExcavatorToOverboss.ba2" into your Fallout76/Data folder.
2. Add "PA_ExcavatorToOverboss.ba2″ to the '"ResourceArchive2List" line in your Fallout76Custom.ini file so it looks like:
sResourceArchive2List = SeventySix – ATX_Main.ba2, SeventySix – ATX_Textures.ba2, PA_ExcavatorToOverboss.ba2
Known Issues/Limitations:
I tried to figure out a way to get the electrical arc effect that used to accompany the Overboss PA working, but I couldn't figure it out. The complex chains of nodes used to control animations on meshes were never something I could figure out, and also I don't know what (if anything) has changed about their configuration between Fallout 4 and Fallout 76.
It's also possible that I;d need to be able to edit the plugin data to get it working properly, and obviously we can't do that yet. So for right now at least, there's no visual effect. Sorry.
Changelog:
v1.0:
– Initial Release.