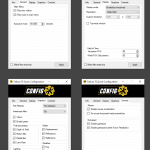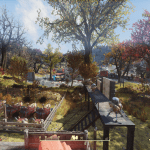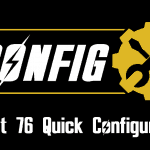 ---
Fallout 76 Quick Configuration – INI-Editor
This tool allows you to quickly tweak INI settings.
Tired of searching through the web for INI tweaks?
This tool is featuring an intuitive UI that allows for quick tweaks before jumping into the game.
It is written in C# and the source code can be downloaded as an optional file under the files tab.
Features
Change your resolution and display mode.
Toggle some graphic options.
Disable VSync.
Mouse sensitivity fix for ALL aspect ratios.
Change your FOV. (I know there is an ingame slider. It only applies to 3rd person FOV, though)
Various other tweaks and options.
Makes a backup before applying.
Make *.ini files read-only.
Requirements
This program is running on .NET Framework 4.7.2
It should be preinstalled on Windows.
If you can't start the tool, you may have to install it manually
How to use
If you haven't already, start the game to generate all *.ini files.
Download and unzip.
Run and tweak to your heart's content.
Hit "Apply".
FAQ
What about mods?
This tool does not support mods. To install mods, please refer to Cloudy01's Mod Manager.
By-the-way you should be able to use this tool in parallel to their mod manager.
Can I be kicked for using INI tweaks?
Honestly, I have no idea. People are using mods, so I guess: No?
As long as you don't use FOV and graphic tweaks in Nuclear Winter, you should be fine.