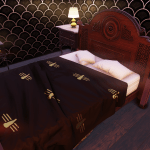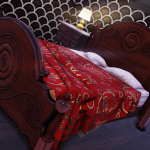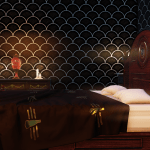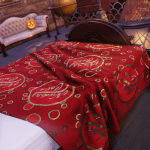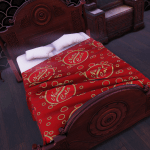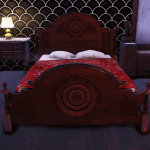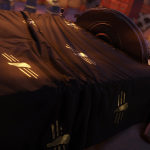 ---
Fancier Fancy Bed
Ugly mattress? Worn wood texture? Where's "fancy" in that? It's right here! A new clean texture and model with actual bed sheets and blanket for your fancy bed! Nuka-blanket options included!
This is a hi-res retexture and model swap for Fancy bed. Two different Nuka-Cola-themed blankets included!
Installation
1. Choose the blanket option you like best and download the corresponding archive.
2. Extract .ba2 files to your Fallout76 Data folder.
3. Add the following line to the [Archive] section of your Fallout76Custom.ini:
sResourceIndexFileList = FancyBedMsh.ba2, FancyBedTx.ba2
If you already have the string that begins with "sResourceIndexFileList" in your Fallout76Custom.ini file, then just add ", FancyBedMsh.ba2, FancyBedTx.ba2" to the end of that string (without the quotes).
Note: Only you will see this retexture in your game, other players will still see Fancy bed texture and model they have in their game, so it's just for your own aesthetic pleasure and screenshotting purposes.
Uninstallation
1. Remove FancyBedMsh.ba2 and FancyBedTx.ba2 files from your Fallout76 Data folder
2. Remove ", FancyBedMsh.ba2, FancyBedTx.ba2" from sResourceIndexFileList string of your Fallout76Custom.ini file