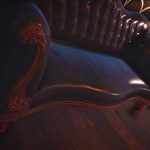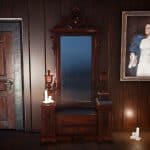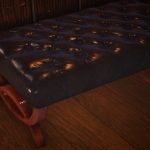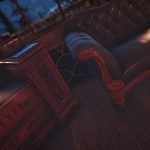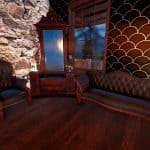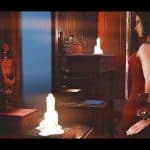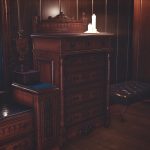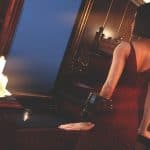 ---
FFF – Fancier Fancy Furniture
Wanna add some chic and glamour to your camp? We got some options for you including black leather couches and restored red wood furniture.
This mod is a revamp of Fancy Furniture and Whitespring couches and bench. Different color options/more furniture coming soon!
Feel free to leave your suggestions in the comments section!
Vesion 1.0 contents
Whitespring couch, armchair and bench retexture with black leather and polished red wood finish (as a separate archive)
Fancy dresser and vanity retexture, red wood finish (as a separate archive)
All in one bundle with all of the above
Installation
1. Decide, which modification you like best and download the corresponding archive.
2. Extract the ba2 files to your Fallout76 Data folder.
3. Add sResourceIndexFileList = *.ba2 line to the [Archive] section of your Fallout76Custom.ini (* is the name of file you extracted) OR just ", *.ba2" to the end of this line if you already have it in your .ini file. (For each file you extracted of course)
Note: Only you will see this retexture in your game, other players will still see furniture textures they have in their game, so it's just for your own aesthetic pleasure and screenshotting purposes.
Uninstallation
1. Remove *.ba2 files from your Fallout76 Data folder
2. Remove corresponding ", *.ba2" parts from sResourceIndexFileList string of your Fallout76Custom.ini file