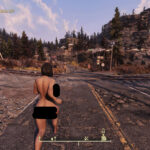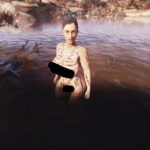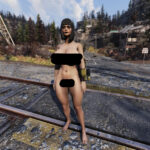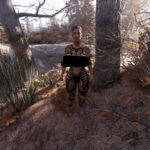 Ida Body Textures
---
These are needed for my previous outfit mods unless you already have your own textures.
Instructions
(Check your .ba2 file names before following the below instructions as I will name variant files different to differentiate them!!!)
Download the .ba2 files manually.
Move the files IdaBodyTextures.ba2 into the data folder for Fallout 76 (This PC
-> Drive -> Games -> Steam -> Steamapps -> common ->
Fallout 76 -> Data)
Navigate to your my games Fallout 76 (This PC -> Documents -> my games -> Fallout 76)
Add to your existing Fallout76Custom.ini "IdaBodyTextures.ba2" at the end of sResourceArchive2List under
[Archive] like so
[Archive] …
sResourceArchive2List =…,…, IdaBodyTextures.ba2
Notes
I'm still working on this so it isn't 100% amazing in game as there are still a lot I need to try out and learn to get it too look amazing. You might notice the face could be darker than the body most notably when outside of sunlight. I have to come back and work on getting that to work. Darker skin tones won't look amazing with this either for now it works best with lighter skin colors. Looks best in sunlight meh in no sunlight. If anyone wants to help work on this feel free to contact me.
For now if you were struggling to either find guides on transferring skin textures or doing it yourself its probably better than having that monstrosity of mutated skin and underwear that we can all agree on.