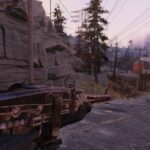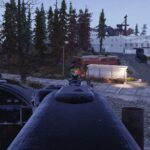 ---
Junkyard LMG Glowsight
Anything is possible with a tack welder and spite.
Hey, YOU. You ever think to yourself as you hose your enemies in hot .308 flavored lead "Shit, I wish I could aim this damn thing". Well keep looking for this isn't the mod for you. However, if you ever wanted to be able to slightly more accurately vaguely guesstimate were your bullet hose is pointing then have I got a mod for you!
This delightful glowing gunner sight fresh off your local junkies weapons bench is guaranteed to make you question why you ever downloaded this mod in the first place! Be amazed as you precisely aim your LMG, bask in that precious first shot, then laugh as the recoil makes the sight damn near useless.
Known Limitations and Issue's:
None! yet.
Installation guide:
Step 1: Remove LMGRGlow.ba2 from its .Zip and place inside your Fallout 76 Data Folder.
Generic File Path: [Steam Install Location]\steamapps\common\Fallout76\Data
Step 2: Navigate to the Fallout 76 Folder located within the My Documents folder.
Example File Path: C:\Users\[username]\Documents\My Games\Fallout 76
Step 3: If you have not already, create a new file called: Fallout76Custom.ini
Step 4: Open Fallout76Custom.ini using a text editor and add the following line:
[Archive] sResourceArchive2List= LMGRGlow.ba2
Step 5: Click Save
Step 6: Boot Up Fallout 76