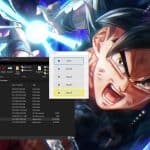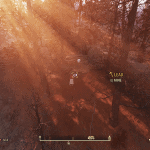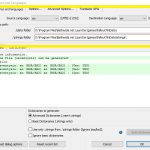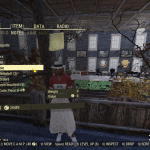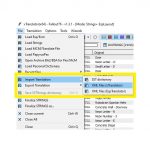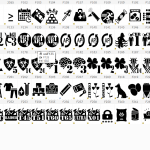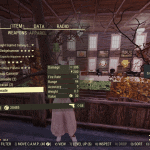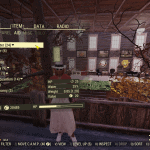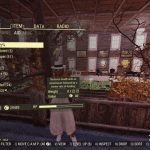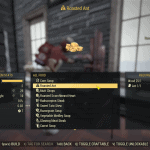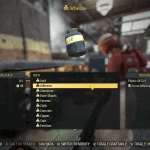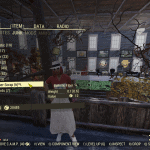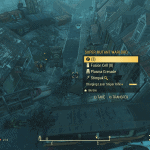 ---
Kit's Killer Icon Strings
Mod Features
Icon adaptation of my original sorting modification. No more [Tags]. The original version will remain available and will still be actively updated alongside this mod. This mod will uses the text version as a base, so users switching over should have a minimal adjustment period as the sorting logic has remained the same.
Features Improved Sorting tailored over time by my experience as a high level player and much appreciated feedback from my users. Constructive criticism is welcomed, I have sunk a really crazy amount of time into putting this together! I had no experience with the tools required to make this happen and am proud of my work. That being said, I still appreciate actionable/respectful feedback and I'm always here to try and help you if you are having any issues!
Enhanced Perk Card Descriptions and Sorting
Perk cards with Expert and Master ranks have been made to sort together.
The following perk cards underwent changes to their descriptions. This mod
does NOT modify any perk values in any way. It simply aims to make the
description less ambiguous or provide other relevant missing information
within the confines of character limits.
All data checked against game data. Many thanks to the awesome people @Fallout76 Data Mining Discord!! They were invaluable in learning to read records in FO76Edit. If anyone
notices I've made mistakes please report the problem so I can fix it
up.
Pairs perfectly with Better Inventory. Built in xTranslator for english versions of the game. Sorry, no other language support at this time.
Junk component tags.
Custom food buff icons.
Enhanced loading screen tips. *Updated for changes in Wastelanders update.
Apparel keyword tagging system, read more below.
Nuked Flora ID Icons
Stabilizer Icons
Easy Quest Exams (*)
Pictures are worth a thousand words so check out the gallery!
[Known Issues]
Forgot to make/place an icon for [A-Special], it's a very minor thing and I will fix it in a future update.
You tell me, nicely please
INSTALLATION INSTRUCTIONS (STEP BY STEP PICTURE INSTRUCTIONS IN GALLERY)
YOU MUST DOWNLOAD AND SETUP XTRANSLATOR by MCGUFFIN IN ORDER TO INSTALL
Step 1
Extract xTranslator somewhere on your computer and configure it. Select Fallout76 when you launch it. Then you need to set the correct game paths in the options pane and make sure to set it to EN-EN. Clicking on the path in the options pane will pull up a dialog allowing you to explore to you installations folder.
Step 2 Download the Main File, it will contain a Interface folder that needs to be placed in your games /DATA directory.
Step 3 In xTranslator go to File>Load ESP/ESM (Ctrl+O) Select SeventySix.esm and click Open
Step 4 On the XML Import dialog it should already have Everything and Use Strict FormID + Strings selected, if for some reason it does not, select those options and hit OK.
Step 5 After it finishes loading, File>Finalize STRINGS hit YES on the next dialog. It should say en to en. If you already have strings files in there, say, from my other mod hit YES again to overwrite.
Step 6 Navigate to Wizards>Header Wizard, the game path should already be set here and correct. Skip down to 6: Click on Create ba2 backup. This can be skipped technically but it's always a good idea to have a backup on the odd chance something goes wrong with injection. Click on Patch Game Files.
At this point you are done! You should have seen some messages about successful injection and you can go ahead and close everything out 😀 Again, if you have had any trouble following these directions or figuring out where the buttons are check the gallery for a helpful visual guide to this process as well. It might look like a lot all typed out like this but I assure you it's really not that bad! EZPZ