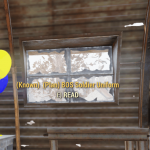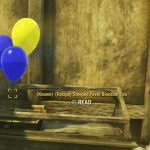 ---
Make Balloons Not Plans or Recipes
This is just a simple model replacement for the world drop texture/model nif of the plans/recipes.
All you need to do is drop the nif in the data folder and add the ba2 file to the ini.
this was made by request of @sloshappy
If you see one I might have missed give me the name of the item so I can look up the nif for it. Or if you have something you might want replaced. It don't have to be balloons just let me know.