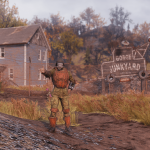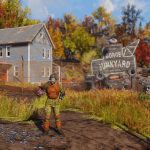 ---
NATURAL COLORS (ReShade)
This configuration file for ReShade will ensure improved color rendition and filters.
Version 1.0
The configuration file was tested and set after many hours of play. The file aims to have more natural and less invasive colors and effects.
Mod and configuration tested on NVIDIA video card and there is no problem of files to modify from the ReShade mod
Configuration used
Intel Core i7 7700K @5,00 GHz
ASUS ROG STRIX 1060 6GB
G.SKILL Trident Z RGB 2x8GB 3200 MHz
I have not lost any FPS to Ultra details in 1080p
Installation:
Install ReShade to the fallout 76 directory and during the installation select to download all the effects.
Once in the game open the ReShade setup (by pressing the Home key on the keyboard) and select the "NC ReShade 1.0" preset.
Effects used:
SMAA
FineSharp
Colourfulness
Tonemap
FakeHDR
LiftGammaGain