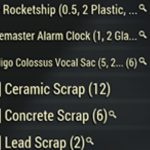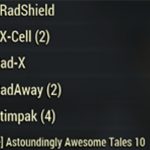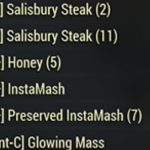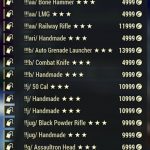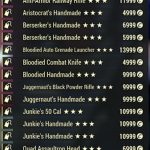 ---
NJF's Easy Sorting and Tagging
Based off RatMonkey's Easy Sorting and Tagging by L0n36unm4n. This is the 3rd revision and continuation of a mod previously managed by various modders on here using the same structure.
NJF's Easy Sorting & Tagging!
Tags for Weapons and Items.
Estimated value of Apparel and Plans using Explanation Marks.
Estimated value of Legendary Weapons and Armor using Explanation Marks.
Legacy Version keeps Legendary Weapons and Armor default.
This mod, based off RatMonkey's adds tags to the beginning of weapons items in your Pip-Boy inventory, making sorting a breeze. Now including estimated value tags to make it easier to determine the value of Legendary Weapons and Armor, Apparel, Plans and Recipes. Legacy version does not include estimator tags for Legendary Weapons and Armor.
This mod is built from root's Sorting and Tagging mod and further edited using xTranslator to edit SeventySix_en.DLSTRINGS, SeventySix_en.ILSTRINGS, and SeventySix_en.STRINGS which is located under the strings directory located in your game's Data folder.
Installation
1. Unzip to your Data folder.
2. You should have the file format Data > Strings > SeventySix_en.xxx (where xxx is the file formats)
3. Run the game.