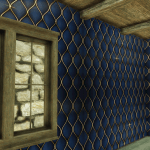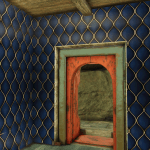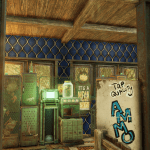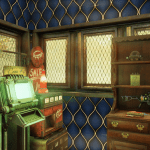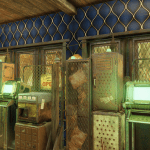 ---
NukaShine Wallpaper Alternative
Just a quick little alternative texture mod for the NukaShine Wallpaper that was awarded through the Mystery Items.
This is a simple little retexture mod for the free Nuka Shine Wallpaper that was awarded in the Atomic Shop through the 5 Mystery Items. A lot of people weren't super fond of the wallpaper, so I set about making an alternative version that felt (in my opinion) true to the spirit of the original, but also felt like a better fit to Nuka Shine… and not as "Art Deco" in design.
First time installing a Fallout 76 mod? See the Optional Downloads tab.
If this isn't your first mod for this game, I assume you know what you're doing.