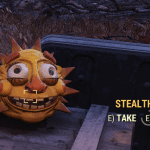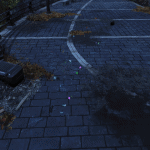 ---
Partyboy – A Stealthboy Festive Overhaul
Adds a Festive Flair to the Stealthboy and Stealthboy Mark III.
Do you miss Fasnacht? Do you think stealthboys are dull? Well you came to the right
place! This mod adds a Fasnacht Flair to any and all stealth boys. Specifically
when active stealthboys now play the Fasnacht parade music and leave a
small trail of short lived confetti behind you. It also replaces the stealthboy world
model with the Fasnacht Sun mask as a way to verify the mod is installed.
Manual install instructions:
1} Download and unzip the Partyboy.ba2
2} Paste Partyboy.ba2 into your Fallout 76 Data folder
3} Locate your fallout76Custom.ini and
add Partyboy.ba2 to your sResourceArchive2List.
4} Enjoy