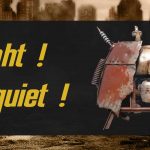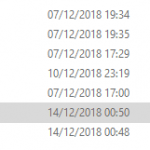 ---
Quiet Generator
Quiet Generator
If the noise of generators is too noisy for you, you can just reduce it with this mod !
The mod reduce the sound of the basics generators (small, medium and large) and the fusion generator.
Installation :
Download the mod
Unzip it (Extract the Ba2 file)
Drop the Ba2 file into the Data folder in your Fallout76 folder (.\Fallout 76\Data)
Add QuietGenerator.ba2 in your Fallout76Custom.ini (sResourceArchive2List = SeventySix – ATX_Main.ba2, SeventySix – ATX_Textures.ba2, QuietGenerator.ba2)
Play the game with quiet generator !
You don't have the .ini file ?
If you don't have the Fallout76Custom.ini file, you just need to create one in the .\Documents\my games\Fallout 76 folder.
So that's going to give that :