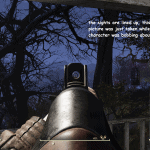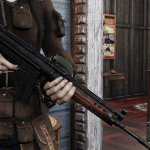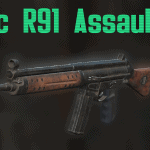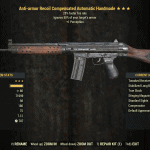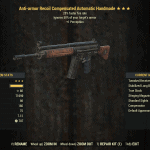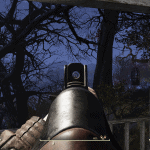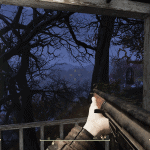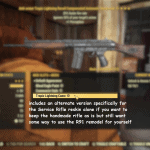 ---
R91 Assault Rifle
The iconic R91 Assault Rifle from Fallout 3 is ready for use in Appalachia.
Fallout 3's classic assault rifle, the "R91" has been in the game files for quite a long time, but tragically sitting there collecting dust. That's no way to treat such a fine piece of hardware, and so I blew the dust off and restored its functionality for Fallout 76 to do this weapon some justice. Now it's available for anyone who downloads this mod, ready to mow down some super mutants and ghouls just like old times!
The sights aren't misaligned in-game, I just timed my screencap poorly.
There are two versions to choose from, one replacing the handmade rifle, the other replacing the handmade's service rifle reskin(s). If you'd like both models, simply download both and place them in your Data folder.
Download your preferred version from the files, slap it in your Fallout76/Data folder, then edit your Fallout76Custom.ini to list the mod as per usual.