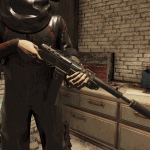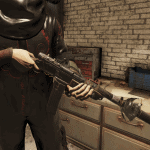 ---
Radium Rifle Gamma Dish Remover
Removes the gamma dish that comes fitted to the "long barrel" upgrade as it blocks player's view/line-of-sight.
Jff007 made a great mod (Clean Radium Rifle at Fallout 76 Nexus – Mods and community) but it goes above and beyond what I wanted; I like the standard look of the Radium, I just wanted to get rid of that ugly dish so I can see what I'm aiming at. You lose a bit of situational awareness with it fitted.
This mod replaces the dish models with blank files, there won't be any incompatibilities unless you load another mod designed to do similar.
Installation:
I recommend you use Fallout 76 Quick Configuration for a hassle-free and future-proof modding experience
(Fallout 76 Quick Configuration – INI-Editor and Mod Manager at Fallout 76 Nexus – Mods and community)
Manual Installation:
– Put the .ba2 file in the fallout 76 data folder
– Add the filename of the .ba2 file to the [Archive] section in your Fallout76Custom.ini