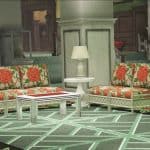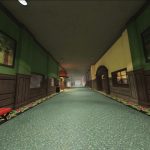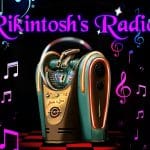 ---
Rikintosh's Radio (lore friendly)
I'm developing this mod to be the number 1 music replacement mod from FO76. I did a lot of research and I'm looking to put only lore friendly music.
Jukeboxes:
– Removed all boring classical music.
– Originally the jukebox only had 8 holotapes with one boring song each. I replaced it with 8 holotapes with 3 to 5 songs each.
– I'm taking care to edit each song to keep it at the correct volume, correct EQ (the game doesn't simulate a jukebox speaker, it just plays the raw music, so the speaker simulation must be rendered in the music file)
– Vault 76 music jukebox (plays in some other vaults) has not been changed. I just replaced the boring classical music.
– The redneck radio jukebox from that mission to kill enemies also didn't have its music changed
Whitesprings: The songs weren't bad, but they were little loops, which if you stay in there for a few minutes you find it stressful.
– WS had 4 loop songs plus an additional one that I still don't know what it does, for now I replaced the 4 loops.
– Each loop I added a sequence of 3 songs
– All WS songs are songs that played in malls, and super markets during the 60's (elevator music), except for the music I put on a track "postal 2 map music" which is incredibly relaxing and perfectly matches the atmosphere
– As they are loops, I took care to cut the music somewhere so that it started playing from the middle onwards, and I put the beginning of it after the end of the last song of the loop. I had to do that, because the game doesn't start playing the music randomly from some part of it, it just plays the raw file, that means, that if you weren't careful, every time you entered the mall, the music would be starting from the start, as if it just started playing the moment you walked through the door (and that would be weird)
Rusty Pick
– The gramophone music is still the same, but 4 more songs were added, totaling 15 minutes of music
Gallery Valey
– The 1920s loop music was replaced by shop tracks, with reverb and other effects. Unfortunately the volume is a little low, as the game script sets it to low volume
– Now it's 40 minutes of songs. I calculated the time needed to accomplish some missions that the game gives in this location, and also the time that a lvl 20 player would take to clean the place and collect the items.
In the next version:
– I will add (without replacing) songs to the radios
– Browse and review other boring loops like inside rusty pick.
Use with vortex for automatic installation, or simply place the file in the data folder, open your fallout76custom in the saved games folder, and add rikintosh'sradio.ba2 next to sResourceArchive2List=