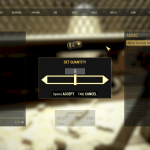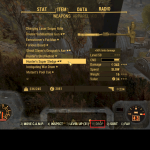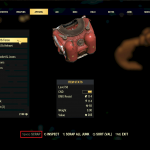 Save Everything
---
Purpose
Save Everything is a quality-of-life mod that prevents you from accidentally dropping, selling, or scrapping your favorited or equipped items from your inventory. Inspired by the mod Save My Stuff, but is a complete re-write and will be continuously updated as the game receives updates.
As a bonus, I have added the ability to type quantities and prices of items in most container transfer menus. (See screenshots for more details.)
Installation Guide
BAKA FILE TOOL USERS:
Extract the "interface" folder into your Fallout 76 Data folder.
Follow Baka File Tool instructions on creating a new archive for your mods.
MANUAL INSTALLATION:
Extract the SaveEverything.ba2 file to your Fallout 76 Data folder (default: C:\Program Files (x86)\Bethesda.net Launcher\games\Fallout76\Data)
Navigate to your Fallout 76 settings folder in "My Games" (default: C:\Users\%USERNAME%\Documents\My Games\Fallout 76)
If this is your first mod, extract the optional "Fallout76Custom.ini" file to the current directory. Otherwise, append the name of the new archive, "SaveEverything.ba2", to the list, separated by a comma, like so:
[Archive] sResourceArchive2List = SeventySix – 00UpdateMain.ba2, SeventySix – 00UpdateStream.ba2, SeventySix – 00UpdateTextures.ba2, SaveEverything.ba2
Compatibility
This mod is fully compatible with Better Inventory.
This mod is not compatible with any other mod that modifies securetrade.swf, pipboymenu.swf, or pipboy_invpage.swf.
Game updates may require an update to the mod for continued functionality.
Additional Notes
This mod is a work in progress, and while I will make a reasonable effort to ensure there are no bugs, some users may occasionally run into them. There are no guarantees regarding stability or crashes.
Future Plans
Adding a separate version of "favorites" that allows you to flag important items without having them take up a favorite slot.
Have an idea? Feel free to suggest it!