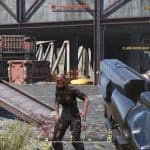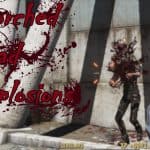 Scorched Head Explosions
---
Ever thought it was strange how scorched heads never explode?
Ever thought it was weird how they simply fell off?
Use this mod to fix that problem.
For some bizarre reason, Scorched Heads can never explode. Super mutant heads can fly off or explode, and human heads can fly off or explode. But scorched heads only ever fly off, no explosion.
And if scorched are the most common enemy type in the game, wouldn't you want to make sure the things you're shooting at the most have a satisfying death when you send hot lead shearing through their cranium at a speed of several hundred feet per second?
Well this mod makes that a reality. In addition to scorched heads being knocked from their shoulders from a well place headshot, now their noggins will sometimes explode into crunchy pulp and brain paste. Neato!
I can't tell if I was the only person who noticed this, or just the only one bothered by it. At any rate, enjoy some juicy headshots on the scorched with this mod.