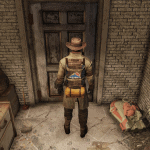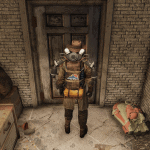 ---
Secret Service Jet Pack and FX Remover
Secret Service Jet Pack & FX Remover; keep the functionality, lose the eyesore!
I made this mod as the jetpack sometimes ruins my outfit and it's too useful to get rid of.
I've uploaded three versions:
#1 JetPackRemoverLite.ba2
This version removes the jetpack model but the jet-stream effect still shows and the sound still plays when you operate the jetpack
#2 JetPackRemoverMid.ba2
This version is a sort of middle ground; it removes both the jet-stream effect AND the jetpack model but you can still hear the jetpack
#3 JetPackRemoverFull.ba2
This version removes the jetpack model, effect AND sound. Full fat!
WARNING: If you install option #3 power armor jetpacks will no longer make sound either; this is unavoidable as they share the same sound file as the SS JP.
Installation:
I recommend you use Fallout 76 Quick Configuration for a hassle-free and future-proof modding experience
(Fallout 76 Quick Configuration – INI-Editor and Mod Manager at Fallout 76 Nexus – Mods and community)
Manual Installation:
– Put the .ba2 file in the fallout 76 data folder
– Add the filename of the .ba2 file to the [Archive] section in your Fallout76Custom.ini
creds to bass, nip and lem for their help & inspiration