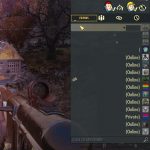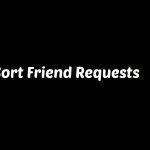 ---
Sort Friend Requests
Interface replacement that sorts the friends list so that pending friend requests appear at the top of the list.
Huge thanks to Keretus for lending me his knowledge and time, and teaching me a lot (and doing most of the work).
Purpose
This is a full interface replacement since standalone changes done to overlay.swf are ignored on load.
Features
Displays pending friend requests at the top of the friends list.
Installation Guide
Extract the SeventySix – Interface.ba2 replacement to your ..\Fallout76\Data folder.
Additional Notes
This does not fix the invisible friend bug, but it helps with accepting friends faster (hopefully before the bug can occur).