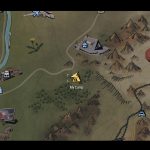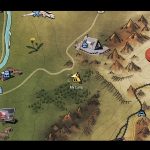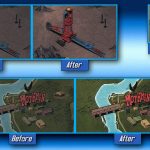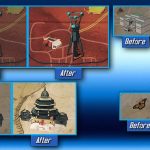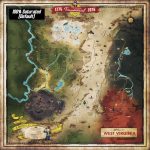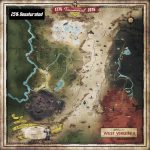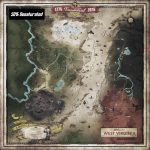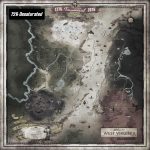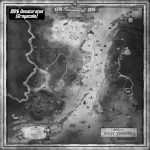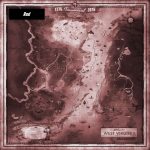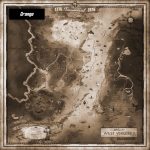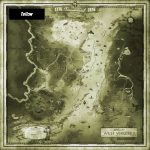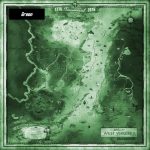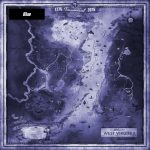 ---
Ultimist's High Detailed Map
A crisp and highly detailed map replacer. Tired of the faded, blurry, and pixelated in-game map? Ultimist's High Detailed Map is for you!
I've worked hard to create a new world map with increased focus, improved contrast and vivid colors, and far better detail.
In addition to all the image improvements, I've re-textured the map to look more like authentic old paper.
The map uses a new 8k texture (8192 x 8192 pixels). The vanilla map is 4k (4096 x 4096), and yet lacks sharpness and detail. When you zoom in to a location on the vanilla map, it starts to pixelate due to the game's basic scaling algorithm.
Special Versions
Upon request I've created different versions at certain levels of saturation: The default is 100% saturated, and I've included options for 25% desaturated, 50% desaturated, 75% desaturated, and 100% desaturated (grayscale or "black and white").
Additionally, I've created 7 colorized versions using ROY-G-BIV standard colors based on absolute sRGB values.
For the saturation and colorized options, see the images tab.
These special versions will be available ONLY as loose files to be used with Baka File Tool. Consult that mod's page to learn how to use it.
With this mod, your map won't look pixelated when fully zoomed in. It should also look great on 4k displays! The screenshots speak for themselves.
Installation
Several versions of this mod are available: Versions for use with the Baka File tool (standard, saturation options, and colorized options), and a .ba2 archive version that requires a customized Fallout76Custom.ini file.
Installing any of the Baka File Tool versions:
Extract the archive to your Fallout 76 Data folder.
Use Baka File Tool to create the proper .ba2 archive files to enable the mod in your game. Consult the Baka File Tool mod page for instructions on how to use it.
Enjoy your awesome new map!
Installing the .ba2 version:
Extract to your Fallout76\Data folder.
Copy Fallout76Custom.ini to Users\Username\Documents\My Games\Fallout 76. Replace "Username" with your Windows username.
(Optional) If you already use other mods that require custom .ini entries, edit your existing custom .ini to include the entries found in mine.
Enjoy your awesome new map!
Please consider donating if you enjoy my work!