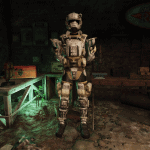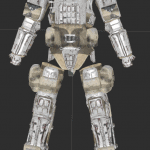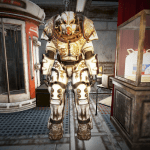 ---
Vault 96 Power Armor and Marine Armor
This mod replaces marine armor skin and X-01 skin with unused V96 skins.
Only base paint is changed, if you apply any paint to your armor (ghillie paint is an exception) it will be changed.
Installation:
1. Download and extract the mod to your Fallout 76 Data folder, e.g. \Bethesda.net Launcher\games\Fallout76\Data
2. Add MOD_v96Armor.ba2
to your archive load list in Fallout76Custom.ini.
Compatibility:
Should work with almost everything. Any mods that replace base skin of x01 and marine armor (+ghillie paint) will not work with this mod