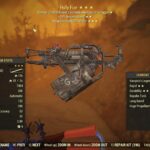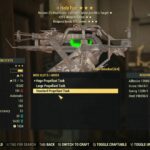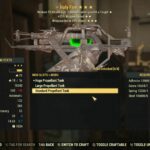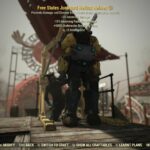 ---
Workbench quick repair
Based on the mod workbench quick fix by AniDavino, this mod does what the original mod does, but works with the latest UI for season 14 (aug 22, 2023).
Now with more details on how long the CND bar is! no more need for annoying comparison by ruler or fingernail!
Renamed toggle craftables and toggle unlocked buttons to match what is shown on screen! No more guessing if its showing all plans/learnt plans/all craftables/all available craftables!
Added a button to hide/show all menus in the modding screen! see your PA in all of its glory during modding!
1.0.4
requested PA modding update
Compatibility
the mod modifies examinemenu.swf
1.0.1
the mod introduces 2 new buttons (inspectbutton, repairbutton)
the mod removes 1 button (inspectrepairbutton)
the mod removes all mention and function of the inspectrepairbutton
Inspect button is defaulted to X, with its displayname set as "inspect"
The mod introduces 1 new function (oninspect) to handle events triggered from inspectbutton (pressing X or clicking on the word)
Oninspect function allows the user to inspect the highlighted item.
repair button is defaulted to T, with its displayname set as "repair"
repairbutton triggers the existing onWorkbenchRepair function to handle events from repairbutton (pressing T or clicking on the word)
1.0.3a
checks ConditionMeter_mc.currentFrame for how long the CND bar is, and appends the result to Label_tf
renamed FilterCraftableButton's ButtonText to SHOW ALL CRAFTABLES by default. toggle it to change its text to SHOW AVAIL CRAFTABLES
renamed FilterAtxButton's ButtonText to LEARNT PLANS by default. toggle it to change its text to ALL PLANS
their functions are not impacted
1.0.4
added a click-only button to show or hide the UI to ModSlotButtonHints and ModsListHints
hideUIButton, when active, will hide all the menus and disable all keyboard inputs except ESC
it is still possible to click on the other buttons to execute their function but this will break the UI
it is currently not possible to assign any keyboard/controller input for hideUIButton
Author's Note
1.0.4 introduces a way to remove all the menus from screen. while the UI is hidden the game stops accepting any keyboard/controller inputs, but clicking on the buttons themselves will still trigger their event.
while I do want to tighten this gap doing so may arise in negative user experience, assuming the game encountered a glitch while the feature is active the only way out might be alt+f4. no one will like that. it will be better if users of the mod can click on BACK and EXIT if their ESC isn't working.
it is worth noting that only the UI is hidden with the mod. no functionality of the other buttons are changed.
I tried making the button trigger by keyboard and controller inputs but to no avail. Assigned it to various keys like C and Alt but they are not responding. it seems like there is a list of acceptable inputs for examinemenu.