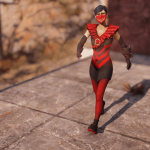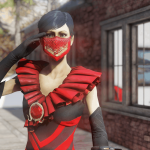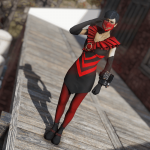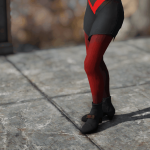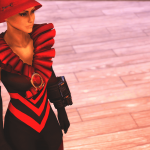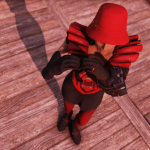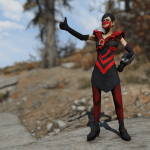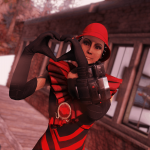 ---
Garb of Mysteries – Clean 4k Red Edition
This mod is a simple hi-res retexture of Garb of Mysteries outfit. Only you will see this retexture in your game, other players will still see the standard outfit textures on your character, so it's just for your own aesthetic pleasure and screenshotting purposes. I personally found it strange that a freshly crafted outfit that was also a final award for MoM questline was all worn and dirty. Also, I didn't like the original color scheme, so I decided to make a more aesthetically pleasing cleaner version of that outfit.
It's my first outfit retexture so if you have any critique and/or suggestions, feel free to post a comment so I'll know what to work on next -))
If you don't like the color scheme, I may consider doing a recolored versions, just ask me in the comments!
Installation
1. Extract the GarbOfM.ba2 from the folder of your choice to your Fallout76 Data folder.
3. Add the following line to the bottom of the [Archive] section in your Fallout76Custom.ini file:
sResourceArchive2List = SeventySix – ATX_Main.ba2, SeventySix – ATX_Textures.ba2, GarbOfM.ba2
If you already have the string that begins with "sResourceArchive2List" in your Fallout76Custom.ini file, then just add ", GarbOfM.ba2" to the end of that string (without the quotes).
Uninstallation
1. Remove GarbOfM.ba2 file from your Fallout76 Data folder
2. Remove ", GarbOfM.ba2" from sResourceArchive2List string from your Fallout76Custom.ini file
Disclaimer
Currently Bethesda has made a note that the use of mods may lead to game improperly functioning.
It should be noted that this mod is a simple texture replacer which offers the player no benefit or advantage over other players while playing Fallout 76.
Use this mod at your own risk, though.