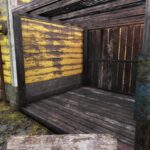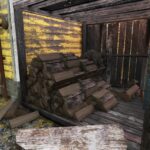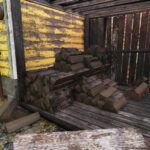 Invisi Wood Piles
---
No longer you'll have to worry about not knowing if you picked a wood pile or not, when you collect them they'll stop being visible.
Tired of going to Helvetia to try and complete the 7600 wood challenge, and getting that horrible sinking feeling that you missed some of the wood piles in the shack behind the Freyja's House? Fret no more, for Invisi Wood Piles will help you out to be able to tell what wood piles you've picked up!
Similar to how certain plants (like snaptails or cranberry plants) will visually change whenever you've picked them, this mod will make all the wood piles around Appalachia disappear whenever you've picked them up.
Notes
Please note that the collision with the wood piles will remain present when you've picked them up, so bumping into where the piles were may occur.
Installation
1. Drop the InvisiWoodPiles.ba2 file into the Data folder
– (default for Bethesda.net: Program Files (x86)\Bethesda.net Launcher\games\Fallout76\Data)
– (default for Steam: Program Files (x86)\Steam\steamapps\common\Fallout76\Data)
2. Add InvisiWoodPiles.ba2 into your Fallout76Custom.ini file
– If this is your first mod installation, there is an optional INI file in the Files section of this mod that you can use.
– The Fallout76Custom.ini file should go in \My Games\Fallout 76\
3. Launch the game and enjoy!