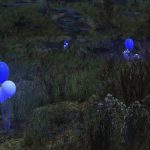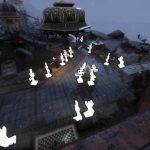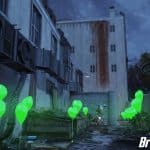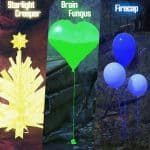 ---
(RGEMI) Reddeys Glowing and Emissive Mentat Ingredients
RGEMI aims to replace ingredients for mentats and berry mentats (Different mentat ingredients planned out for future updates) with more visible models that glow in the dark.
Motivation:
Due to the fact that there is only 1 other mod that replaces mentat ingredients for higher visibility, i alongside riddER_ have decided to make our own, with help from the community and many inspirations, i present you my Mentat Ingredient Replacer. This mod replaces uncommon / hard to see mentat ingredients with new, higher visibility, glow in the dark models. Each plant uses an unique model and glow so it may be recognized easily by silhouette or glow alone.
Replacements:
A list with what each plant is replaced by, and what glow it gets is
available down below:
– Carrot Flower > Modern Art Statue [Glows White] – Starlight Crawlers > Aluminium Trees [Glows Yellow] – Firecracker Berries > US Flag Pole [Glows Red] – Firecap Mushrooms > Vault Balloons [Glows Blue] – Brain Fungus > Heart Balloon [Glows Neon Green] (Additionally, has no collisions as to not block your way inside caves)
Future versions may contain more replacements, for other varieties of mentats, but for now, this is all i plan to replace as i have other issues that draw my attention with this mod. Please take in consideration that this is my first mod i ever make, and it may not be up to the standards other replacers have set.
Install instructions:
1) Place RGEMI.ba2 inside the Data folder located inside of your Fallout 76 install folder
2) Put RGEMI.ba2 at the end of sResourceArchive2List, inside of Fallout76Custom.ini (If the Fallout76Custom.ini doesn't exist, copy and paste Fallout76.ini and rename it to Fallout76Custom.ini, and add sResourceArchive2List at the top.)
Ver1.0
– Replaced Carrot Flower w/ Modern Art Statue (White Glow)
– Replaced Firecap w/ Bundle of Balloons (Blue Glow)
– Replaced Brain Fungus w/ Heart Balloon (Neon Green Glow)
– Replaced Starlight Creeper w/ Christmas Tree (Yellow Glow)
– Replaced Firecracker Berry w/ US Flag (Red Glow)
Ver1.1
– Made all replacements non-solid