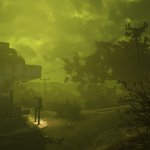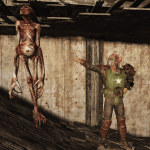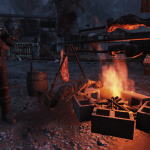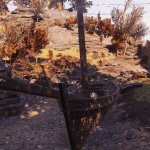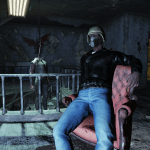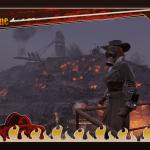 ---
Simple INI Tweaks
Do you want to get high fps without make your eyes bleed ? Well then you came to the right place. Or you just want to see what this game capable of ,you also came to the right place aswell .
*ATTENTION* DO NOT DOWNLOAD THE FILES BLINDLY AND DO NOT TRY TO DO THINGS ON YOUR OWN
READ THE DESCRIPTION BELOW BEFORE DOING ANYTHING!
Okay , okay. We are cool. So i am gonna warn you again. I am using a laptop that have i7 4710hq cpu 16 gb ddr4 ram and gtx870m gpu , if your hardwares are worse than mine then do not even try what i did . But you can check out the tutarials in files section and figure out what is the best for you.If your pc is better than mine you can increase the draw distances ,if its way better the only thing you might wanna do is decreasing the shadow distance and set the game to full screen in prefs .ini and that is all . Btw if it just happens and you perfect ladies and gentlemen have fine piece of pc that can chew the ultra graphics like gum, you want to try the pvp special and nasa computer tweaks.
Now lets get the part what is what and how to do it.
What i did is simple. I increased the shadow quality and texture quality to almost ultra and i set the actor lod to 10 and object lod to 5 annd i might set the glorious godrays to medium then i lowered everything else to low even blow the low. And bam 46-60 fps ( cuz of bugs average 50-60) with high quality. Even i made a reshade preset named godlight for screenshots (cuz it impacts 3-10 fps loss) , yeah! Scroll lock is the effect toggle key ( hitting it prevents fps loss ) and insert is the screenshot key (screenshot path is reshade-shaders/screenshots) .
To make it work is the hardest part of this work. Because you can not copy the files and hope for the best. We tested it and it caused crashes when the .ini files copied to another pc specially if the game has been installed by steam. But if you are patient enough to change your .ini settings manually , one by one with your hardened communist hands. Well the odds are it will work and it will work just fine. ( you can find the .ini files at documents/my games/Fallout 76) ( put the reshade files to your game directory )
For example
bDoRadialBlur = 1 when you see this , delete the 1 and put a 0 there bDoRadialBlur = 0 just like i did in my .ini files , one at a time without coping anything.
If you get this through then set your files to read only , because if you don't the game will change your settings automatically so everytime you quit you have to check the .ini files.
Big shout out to Alperen Ertürk for the idea. Thank you so damn much!
And that is all ladies and gentlemen. I hope this work will make your lifes easier in Appalachia. Stay safe.
AND DO NOT FORGET TO WASH YOUR HARDENED COMMUNIST HANDS!!!