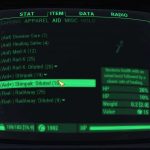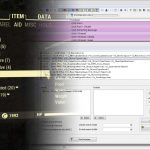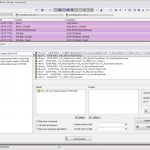 ---
SortingTagsGenerator
Tutorial about a new xTranslator feature that let you define and apply any custom sorting Tags dynamically, without language restriction.
With the SortingTag Generator, you can define and apply any sorting tags (or Headers) and apply them dynamically without language restriction.
Quick Tutorial.: How to use the default rules for the sortingTagGenerator Tool in xTranslator. More in depth informations will come in the future on how to customize the rules if you want to.
First, Get xTranslator 1.1.5+
It's a string editor for Skyrim, Fallout4, Skyrim SE and now, Fallout76.
Unzip the tool somewhere on your hard drive, then Start xTranslator.exe
Please refer to the sortingTagGenerator.jpg for visual.
People who already know how to use the ComponentPart tool (https://www.fallout76mods.com/componentparts/) can go directly to the step (F), since the start is exactly the same.
A) The first window let you choose the proper workspace: choose Fallout 76.
B) If it's the first time you launch xTranslator, the option window popup automatically, otherwise, you can call it via Menu->options->Dictionaries and Languages
C) Verify if the .\data folder path for Fallout76 is correctly set, otherwise, set it by yourself, then, set the language you want to edit.
VERY IMPORTANT: both source et destination language must be the same: 'En', stands for english, 'Fr' for French etc…
Once it's done click ok
D) Now, open the game main file: Menu -> File -> Load Esp/esm, then choose 'SeventySix.esm' (if the path has been correctly set in C, you should be in the right folder directly.
E) Wait, few seconds until it's loaded andonce it's done you get a list of all games strings
F) Now, it's time to add component texts to all relevant items in the game. Choose Menu -> Tools -> headerProcessor
G) The headerProcessor windows shows up, all options are set by default for fallout 76.
Just click 'Run Processor'.
H) After few seconds, the job is done, all relevant strings are colored, the component strings have been added for each item.
Note: At this point, and before saving, you can also run the DefUI component Generator via the tool menu, if you want to see component over the junk items.
See here https://www.nexusmods.com/fallout76/mods/39/ for more informations about this feature.
I) Now, it's time to finalyze the work, choose Menu -> File -> Finalyze Strings. Answer 'ok' on the few confirmation popup
It's done.
J) you can verify if every thing is ok: in the game folder there is a new subfolder called Strings, with 3 Strings files in it.
SeventySix_en.STRINGS
SeventySix_en.DLSTRINGS
SeventySix_en.ILSTRINGS
If you want to disable or unistall the changes just delete those 3 files.
IMPORTANT: It necessary to restart the operation again after each game update, otherwise you will get some strings error if new items or datas are added by a patch.
Todo:
-Better list of rules handling
-more Direct multiLanguage support to Tags