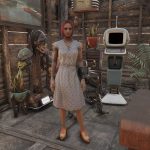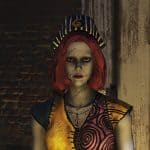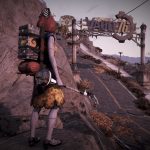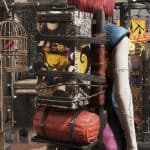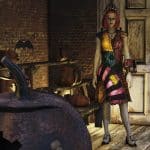 ---
The Visitor From Halloween Town
Long live the Pumpkin Queen. Outfits, Weapons, and Body skin retextures in the style of Tim Burton's The Nightmare Before Christmas.Celebration of the Halloween and upcoming sequel novel of the Nightmare Before Christmas.
T'was a long time ago, longer now than it seems
in a place that perhaps you've seen in your dreams.
For the story that you are about to be told
began with the holiday worlds of old.
Now you've probably wondered where cool mods come from
If you haven't, I'd say it's time you begun.
For the mods are the result of much fuss
and hard work for the worlds that create them for us
Well, you see now, quite simply that's all that they do
Making one unique mods especially for you,
but once a calamity ever so great
occurred when two worlds met by mistake.
Thanks for checking out my most horrible mods yet xD
90 percent of all the textures including outfit, symbol, and duck are drawn by me using GIMP.
The base outfit for this texture is Laundered Dress (Atomic shop outfit)
Don't worry I included optional files to swap outfit models to Laundered Dress, so that we all can wear right away.
I have included Ratty Skirt and Hunter's Long coat to swap to Laundered Dress.
If you want different outfit swap give me a request in comment section.
The hat replaces Weathered version of Asylum Worker hat.
Backpack replaces Blue Ridge Caravan Backpak ( non Atomic Shop backpack )
again if you want different replacer request in comment.
Weapon skins.
Buzz Blade and .50 cal
for 50 cal you can chose either atomic shop version or base texture.
Installation
1. extract .ba2 files from the archive and place them in Data folder.
2. Open Fallout76Custom.ini and write down file names of .ba2 in sResourceArchive2List=
exaple.
[Archive] sResourceArchive2List=NBCbackpack.ba2,TBbuzz.ba2,TB50.ba2 etc…
make sure no spaces in between.