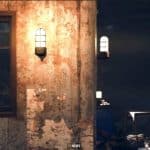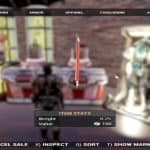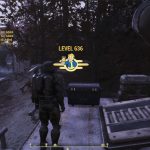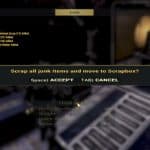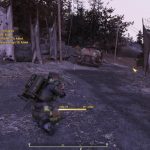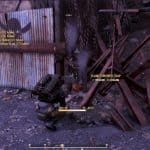 ---
Ultrawide reloaded
This modification allows users with ultrawide monitors to play the game utilizing the whole monitor.
This mod changes and resizes elements to fit a larger resolution.
This is the first release and will function as a BETA-Test in case any issues arise outside of what has been fixed by the current, limited user-pool.
Currently, this mod will only work with 5120×1440 32:9.
This modification is built upon the idea that manifested into 'Imperfect Ultrawide'.
However, this mod includes support to multicraft and is developed to work in tandem with other mods, rather than being a purely standalone mod that makes the gamer have to choose between one mod or the other.
Please be sure to visit the bottom of this guide to see the people credited, and to see the brilliant mods they have on here.
Also, please be sure to consider joining the tiny discord for more direct communication should any issue arise, remember; This is a BETA.
Lastly, please consider to assist with the further development of this mod via ideas, programming knowledge, be a tester or donate a sandwich!
Compatibility:
This mod will edit the following elements, and might therefore overwrite or crash with any mod that targets the same files.
Challengeflyout.swf
Challengetracker.swf
Examinemenu.swf
Fadermenu.swf
Hudmenu.swf
Mainmenu.swf
Overlay.swf
Scorewidget.swf
Seventysixmenu.swf
Vatsmenu.swf
Compatible mods (Tested):
TZMap
InventOmatic pipboy
Better Inventories
Lockpickingbar
SaveEverything
BakaFile – Main
Brr be gone
Bobbleglow
CapsTin
Glowing aid/ammo/chems/holo
Perk Loadout Manager
Ore glow
Present Piles
Improved Health Bars
Text Chat
Bugs/Issues/Do-Not's:
During launching the game and the loads within the game, do not Alt+Tab to windows. This may interfere with loading of interface and break the resolution. Alt+Tab to windows before and after launch and loads works fine.
Future releases:
After this Beta-test I will edit changes that is deemed necessary after user-feedback.
Changing map elements to fit with 5120×1440
Increasing 'dark glass pane' background mesh to fit 5120×1440
Decrease inventory and shopkeeper scale to be correct
I will also add a download that supports 3440×1440 and potential other resolutions that is not natively supported within Fallout76
If deemed necessary, custom hud's can be developed (Community feedback determines necessity and HUD positions here)
Ultrawide reloaded vs UltraWide 32:9:
This mod is based upon the same changes UltraWide 32:9's author did when evolving Imperfect Ultrawide.
Ultrawide reloaded does tackle some issues that ultrawide 32:9 does not.
Including:
All the modifications done by UltraWide 32:9 is included in this mod
Crafting: The crafting-bar to create multiple items is working in this mod
Compatibility: While UltraWide 32:9 left all hud-elements that Text Chat utilizes, this mod moves them in order to truly have an ultrawide experience.
Installation: This mod comes in the form of a .ba2-installation rather than a strict archive2-merge.
Installation instructions:
Manual installation:
Extract the UltrawideReloaded.ba2-file to your Fallout 76 Data folder (Default: Bethesda.net Launcher/Games/Fallout76/Data)
Navigate to your Fallout 76 settings folder in "My Games" (Default: C:\Users\%USERNAME%\Documents\My Games\Fallout 76)
Add the name "UltrawideReloaded.ba2" to your Fallout76Custom.ini-file's list, separated by comma like this:
(If no other mods):
[Archive] sResourceArchive2List = UltrawideReloaded.ba2
(if other mods already installed):
[Archive] sResourceArchive2List = OtherModName.ba2, OtherOtherModName.ba2, UltrawideReloaded.ba2
Remember: UltrawideReloaded should be the last mod to load in the list!