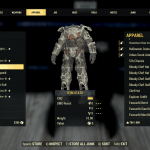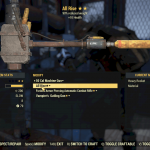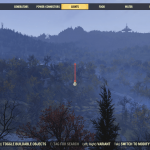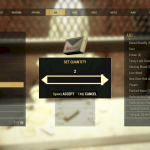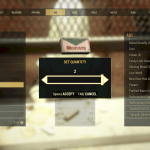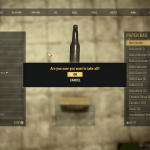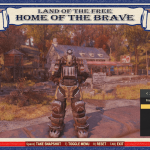 ---
Unstretched Ultrawide
Description
This mods extends support for ultra wide 21:9 support to many of the menus that Bethesda did not include. The menus that Bethesda did not update show up as stretched and ugly when using a 21:9 resolution. I have noticed that Imperfect Ultrawide has not been updated for quite some time, and I perfectly understand it can get daunting to update these menus for every release. Please endorse Matakor's mod!
Features
This mod adjusts the following menus for the 21:9 ultra wide aspect ratio:
Trade
Craft/Inspect
Vats
Photo Mode
Workshop
Requirements
This Mod Requires Fallout 76 Version 1.2.2.9 Patch 12
Installation
1. Extract the AHZUWLite.ba2 file into the Fallout76\Data folder
2. Add the following line to your 'Documents\My Games\Fallout 76\Fallout76Custom.ini' file:
[Archive]
sResourceArchive2List = AHZUWLite.ba2
If you included other mods, add this mod to the list separating it with a comma
Removal
Same as above, just in reverse order
Compatibility
NOTE:
This mod does not work with Nuclear Winter mode
It will conflict with mods that modify the following:
Data\interface\securetrade.swf
Data\interface\examinemenu.swf
Data\interface\fadermenu.swf
Data\interface\selfiemenu.swf
Data\interface\vatsmenu.swf
Data\interface\workshop.swf
I have only tested this mod with 3440 x 1440 resolution.
Known Issues
Due to the regular updates of Fallout 76. I wanted to keep maintainability in mind as much as possible. That being said, I only update the absolute minimum number of menus that I feel need updating. particularly the badly stretched menus. That means that while menus like the HUD and Perks menu are not "Perfect", they aren't that bad either and the more menus to maintain the more difficult it will be to update regularly.
I did not include the respawn menu. It is rarely used and is one less menu to maintain.