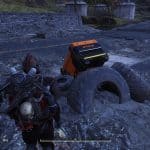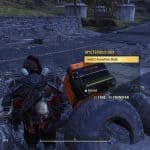 ---
Fanfare Free
Free yourself from the annoying in-game popup fanfare that covers your screen.
Annoyed by big fanfare popups in the middle of your screen when you are in the middle of combat? This mod will let you select which popups to hide, removing all distractions as you lay waste to Super Mutants, Snallygasters, and Scorchbeasts alike!
Popups you can disable include:
Item pickups and rewards (Legendary Items, Holiday Gifts and Mole Miner Pails, Bobbleheads and Magazines, and so on)
Quest statuses (start, completion, and failure messages, and rewards list)
Daily Ops statuses (objective updates and completion message)
Conquer the wasteland without annoying notifications. Be Fanfare Free!
Installation
Extract the zip file into your Fallout 76\Data folder
In your Fallout76Custom.ini, add FanfareFree.ba2 as the last item in your mod loading list (sResourceIndexFileList)
Review all the available options in the fanfarefree.ini in your Fallout 76\Data folder to select which popups you want to hide. Changing the value for a setting to 1 disables the popup; changing the value to 0 enables the popup.
Mod Compatibility
Most mods are compatible as they do not modify the HUDMenu.
Of those that do modify the HUDMenu, only the following are supported:
CustomCrosshair
Event Notifications
HUDEditor
Improved Health Bars
Perk Loadout Manager
Currently, Show Health Re-Redux and Text Chat are not supported. My hope is to change this in the future.