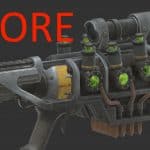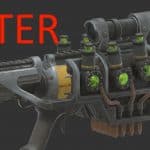 ---
Plasma Gun Invisible Magazine Fix
This mod fixes the invisible magazine on the standard and enclave plasma guns.
The magazine will always be in there, even during the reload animation, but it's a small price to pay for sanity.
I understand the controversy over "broken" plasmas but this mod isn't going to make or break that situation.
Please note that this works client-side only so only you can see it. Other players will still see you carrying a plasma without a magazine.
Installation:
I recommend you use Fallout 76 Quick Configuration for a hassle-free and future-proof modding experience
(Fallout 76 Quick Configuration – INI-Editor and Mod Manager)
Manual Installation:
– Put the .ba2 file in the fallout 76 data folder
– Add the filename of the .ba2 file to the [Archive] section in your Fallout76Custom.ini