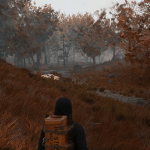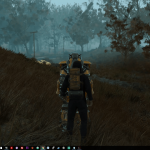 ---
Terrible's Tactical Combat Camera
This mod is just a series of tweaks to the camera settings in the custom.ini rather than a file to download. These camera settings move the camera up and back when the player is not in combat to provide a better view of surroundings. When the player is has a weapon drawn the camera changes positions based on if the weapon is melee or ranged. Ranged weapons move the camera in the closest and ADS zooms with the camera right over the player's shoulder. I tried to bring the camera as close to the player as possible during ADS (wanted to look directly over the player's shoulder) but unfortunately had to keep the camera wide to accomodate for Power Armor, still I like the end result quite a bit and think it's easier to play and loot things (especially at your feet) than the vanilla camera.
If you don't already have a custom.ini file there's a sample and tutorial available from most other mods. To "enable" this mod simply paste the following lines of text at the bottom of the custom.ini file.
[Camera] fPitchZoomOutMaxDist=0.0000
fVanityModeMaxDist=1000.0000
fVanityModeMinDist=150.0000
f3rdPersonAimDist=80.0000
f3rdPersonAimFOV=50.0000
fOverShoulderMeleeCombatAddY=50.0000
fOverShoulderMeleeCombatPosZ=10.0000
fOverShoulderMeleeCombatPosX=40.0000
fOverShoulderCombatAddY=75.0000
fOverShoulderCombatPosZ=7.0000
fOverShoulderCombatPosX=60.0000
fOverShoulderPosZ=35.0000
fOverShoulderPosX=20.0000
fMinCurrentZoom=0.0000
bApplyCameraNodeAnimations=0
Check out the video for a demonstration.